About us
The Selenite Forge is a small indie game studio created by 2 brothers.
We started our first game Bionic Attack in 2011, and it was released in May.

We like to dream, to write stories, to play video games and of course to make video games!

Bloodsword & Lightsword
June 11, 2017

Bionic Attack is now available on Mac !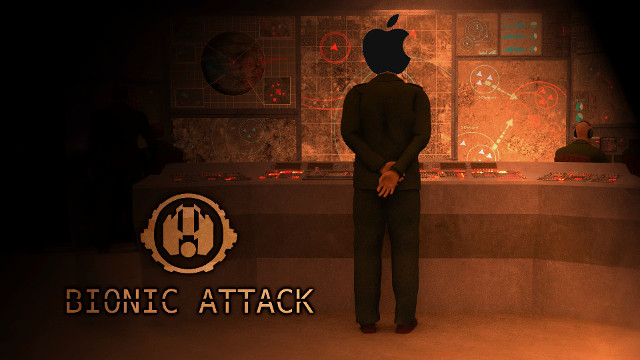 June 10, 2017

Improved controls update

Hi !
In the latest update of Bionic Attack, we added some controls.
You can now move the camera with arrow keys and middle mouse button.
Towers can now be rotated by pressing twice its shortcut (previously used arrow keys).
You can now use the control groups to center the camera on its first item by pressing twice the control group shortcut.
The space key shortcut has been improved. With the Democratic Alliance :
if you have a Bionic Weapon it selects it, if it's already selected, it centers the camera on it
if you have no Bionic Weapon it selects the bunker, if it's already selected, it centers the camera on it
With the Conglomerate :
if you have a Drone it selects it, if a Drone is already selected, it selects the next Drone or if if you have no other Drone it centers the camera on the selected one.
if you have no Drone it selects the bunker, if it's already selected, it centers the camera on it
This update also fixes the dual screen behavior on Linux, you can now use the second screen to display something else.
Enjoy !
May 20, 2017

Bionic Attack launch has been detected !

Hello everybody! Bionic Attack is out today for Windows and Linux on

https://www.bionic-attack.com/shop

If you want to know more about the game, please check our official website : www.bionic-attack.com

It will also be released on Steam on May 20 and Mac version should be available in the weeks to come.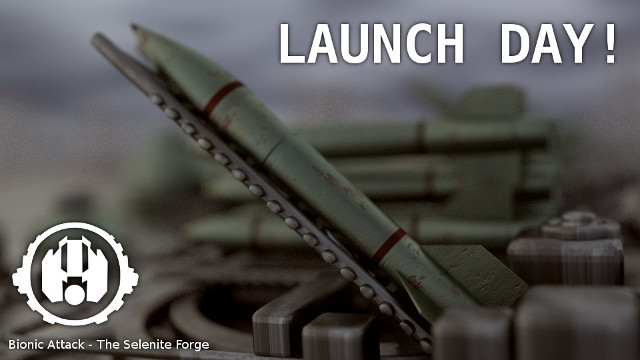 March 30, 2017

We are back

During all this years, we continued our hard work to complete our RTS Bionic Attack. Beta testing just ended this week and Bionic attack will be released in the weeks to come.
Why did it take so long ?
We are only two on this project and we wanted Bionic Attack to be the best possible game. So we added features and improved balance. We added :
a multiplayer mode, with LAN and internet
more levels of difficulty : discover, easy, normal, intermediate, hard, very hard
new bonus system
game statistics
achievement system (that will be also available on DRM free version)
more maps
More news coming soon !
April 17, 2015

Bionic Attack is now greenlit !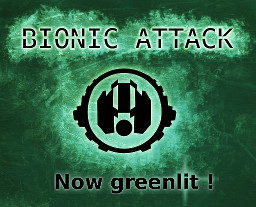 Thanks to all voters. The game development is still progressing, we are now working on AI levels and team balancing.

See you soon.



June 21, 2014

The Bionic Attack release delayed

Hello,
We have to inform you that the Bionic Attack release will be delayed, it should be out after the summer.

We are still improving the AI and working on the campaign. It would be a shame to spoil 3 years of work by releasing an unfinished or unpolished game.


There are a lot of games available in alpha version, why not release our game in early access ? The answer is simple, the game experience would be spoiled, especially for the campaign.
Most people, do the campaign only once, so the game experience should be the best for the first time.


Maybe we will release a beta version a few weeks before the final version but just for balancing and specific environment testing (for OS and hardware compatibility).


Thank you for your interest.
April 09, 2014

The Project Gooseberry

Hello, today we will not talk about our game Bionic Attack, but about the Project Gooseberry by the Blender Foundation. So what is it ? It is an animation film project which should last about 90 minutes. The team will be composed by The blender Institute and twelve indie studios from all over the world.
To bring this project to life They have launched a campaign to raise funds from the community. The goal is to reach 500 000 euros.
Here is the first trailer :
March 15, 2014

Bionic Attack gamplay trailer

Hi everybody!
We have just published the gameplay trailer of Bionic Attack on Youtube, check the Bionic Attack homepage to watch the video.
January 16, 2014

The Selenite Forge : awakening
Welcome to The Selenite Forge dev blog.
TSF is a small game studio that is emerging from the shadows after 3 years of development on Bionic Attack, our first game. If you want to know a bit more about the team just check the "About us" section.


What's coming next on this blog?
Of course we will announce the beta and the release date of Bionic Attack.
We will write about our game development and the game itself.
We will also probably talk about other things like other indies and some other things related to game development.